Charlie Vogt – President & CEO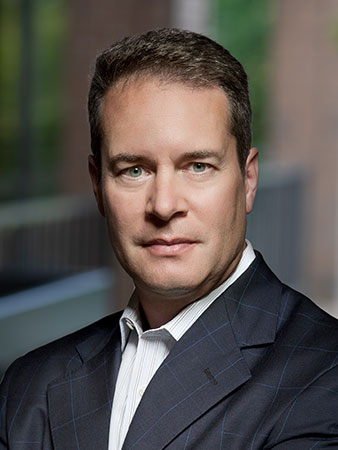 As President and CEO of ATX Networks, a global leader of optical access networking and media distribution solutions. In 2017, ATX acquired InnoTrans and Pico Digital, respective leaders in Optical Access, Video Gateway & Broadcast Distribution technologies. Today ATX is a technology leader of media access platforms with more than seven million products connecting smart devices to intelligent networks, delivering 2,500 terabytes of mission-critical content every second of every day for the world's most admired cable, satellite, fixed telecom, wireless and media broadcast service providers.
Mr. Vogt has spent his professional career executing visionary strategies resulting in unprecedented growth in communications markets. Prior to ATX Networks, Mr. Vogt was the President and CEO of Imagine Communications, a world-leading provider of video software and unified distribution solutions to more than 1,500 TV networks, broadcasters, multi-video channel programming distributors and new media spanning 185 countries.  After joining Harris Broadcast in 2013, Vogt restructured and rebranded the company, creating Imagine Communications and GatesAir; acquired three technology tuck-ins; launched the industry's first XaaS for video playout and unified distribution; secured the industry's first IP cloud playout network with Disney/ABC; and founded AIMS (Alliance for IP Multimedia Solutions).
Prior to joining Imagine Communications, Vogt served as CEO of GENBAND, a global leader in IP networking and software solutions which was acquired by Sonus Networks, now branded as Ribbon Communications. During Vogt's eight-year tenure as CEO of GENBAND, the company acquired and integrated ten companies, expanded its operations to more than 50 countries and secured 80 percent of the world's largest service providers as customers. Under his leadership, the company experienced a compound annual growth rate of 110 percent and increased operational earnings nine-fold.  In 2012, The Wall Street Journal recognized GENBAND as the no. 1 privately-backed company in America, topping a list of 5,900 companies.
Prior to joining GENBAND, Vogt was CEO of Taqua, a market leader in softswitch technology, which was acquired by Tekelec in 2004. Earlier in his career, Vogt was instrumental in the operational and financial growth of four standard-setting technology companies including Accelerated Networks, ADTRAN and Ascend Communications that either became public companies or were acquired. Following Lucent Technologies' $20 billion acquisition of Ascend Communications in 1999, Vogt became part of the leadership team.
Vogt is an active public speaker and has received numerous awards for his leadership and corporate accomplishments including Finance Monthly's "CEO of the Year," EY's "Entrepreneur of the Year," Dallas MTBC's "Corporate CEO of the Year," Global Telecoms' "Power 100," Inc. 500 "Fastest-Growing Private Companies" and Saint Louis University's "Hall of Fame".
Vogt has been featured on PBS's CEO with Lee Cullum, Fox Business' Opening Bell with Maria Bartiroma, CNBC's Squawk Box, and Fox Business' Countdown to the Closing Bell with Liz Claman.