Board of Directors
CAMILO E. HORVILLEUR
Managing Director, H.I.G. Capital
Camilo is a Managing Director based in H.I.G. Capital's Miami office. Camilo is responsible for investment sourcing, transaction negotiation, and portfolio company value creation strategies. Since joining H.I.G. Capital's U.S. LBO group in 2006, Camilo has helped lead private equity investments in a number of industries including healthcare, business services, insurance, logistics, communications, technology and industrials. Camilo has served on the board of directors of several H.I.G. companies including ATX Networks, PMSI, Capstone Logistics, Safe-Guard Products, Service Net and Align Networks.
Prior to joining H.I.G. Capital, Camilo was an Associate with Morgan Stanley in New York where he focused on the telecom industry and emerging markets. Camilo also worked at Atticus Capital, an alternative asset manager, as an investment analyst.
Camilo earned his B.B.A. in Finance from Texas A&M University, summa cum laude, and M.B.A. from Harvard Business School.
RYAN J. KAPLAN
Managing Director, H.I.G. Capital
Ryan is a Managing Director in H.I.G. Capital's Miami office. He is responsible for all aspects of the investment process including sourcing, transaction structuring, financing and executing post-closing growth, operational, and add-on acquisition strategies.
Ryan has over ten years of private equity and investment banking experience. Prior to joining H.I.G., Ryan was an Associate and then Vice President at the middle-market private equity firm Quad-C Management. He began his career as an Analyst in the Financial Sponsors Group at Credit Suisse.
Ryan received his B.B.A. from the University of Michigan and his M.B.A. from the University of Chicago Booth School of Business.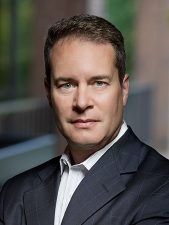 CHARLIE VOGT
President & CEO, DZS
Charlie is the president, CEO and director of DASAN Zhone Solutions, a global provider of leading-edge access, 5G transport, and enterprise communications platforms.
Charlie has spent his 30-year professional career executing visionary strategies resulting in unprecedented growth in communications markets. He has nearly 20 years of experience as a CEO at companies such as Imagine Communications, GENBAND and Taqua, establishing a proven track record of building and leading global organizations through high growth and rapid change in challenging and competitive environments.
Charlie holds a Bachelors of Economics and Computer Science from Saint Louis University, where he is a member of the university's Hall of Fame.