SCTE CABLE-TEC EXPO® 2022
Spetember 19-22, 2022
September 19-22, 2022 @ BOOTH #9019
Boundless Broadband Starts Here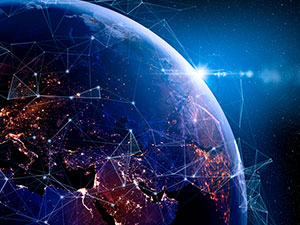 After conducting virtual versions of the cable industry's premier conference and exhibition in 2020 and 2021, SCTE is all set to host this year's Cable-Tec Expo in a live venue. And ATX couldn't be more excited to show off our latest innovations and product momentum, as well as engage in some long-overdue facetime with old friends and new acquaintances.
Use the form on the right to request a SCTE Cable Tec-Expo 2022 appointment to see our latest innovations in access network and media distribution and to learn more about how we are helping cable operators realize their broadband ambitions by delivering technology that supports the seamless evolution of their HFC networks while guarding against regrettable spend.
Where to Find Us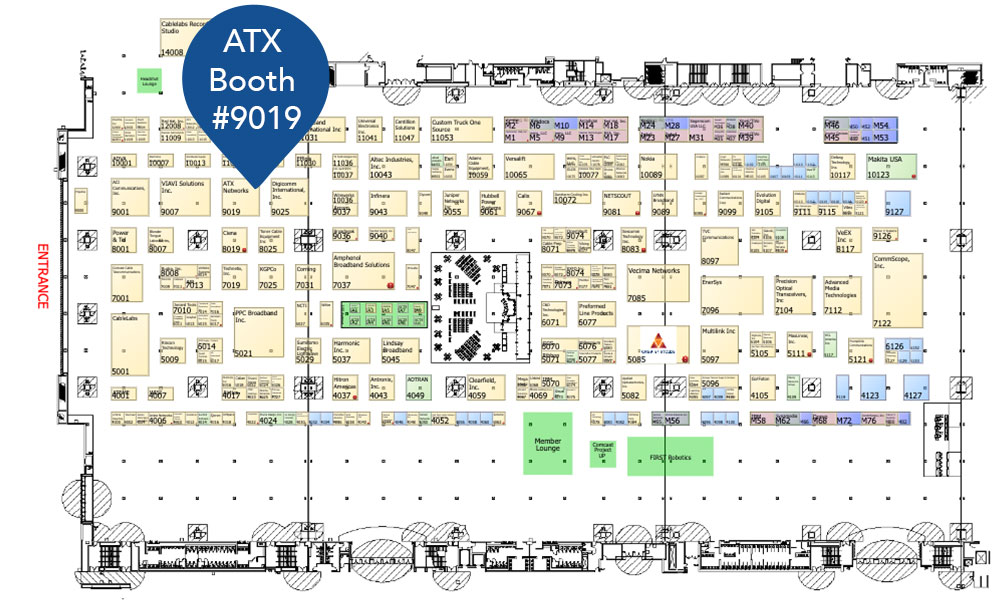 Request a Meeting at SCTE
ATX SCTE Cable-Tec Expo Events Calendar
SCTE Cable-Tec Expo Showcase
Boundless Broadband
Same Endgame. Better Game Plan.
ATX designed its next-gen access network and media distribution solutions to enable cable operators to evolve their HFC networks in lockstep with customer demand, while avoiding technology choices with short lifespans or unnecessary operational costs. An innovation leader in the broadband access market for 35 years, ATX improves people's lives by enabling affordable and reliable broadband connectivity and media content for everyone, everywhere.
Protect Your Network Against Regrettable Spend.
Think Big. Go Long.
Introducing the 2050 Project
Fiber is the future. But replacing millions of miles of coax will take decades – and cost billions. ATX can help you navigate the next 30 years of your HFC-to-FTTH migration without falling behind competitively and without fear of regrettable spend.
Maximize Your HFC Investment for the Long Run.
We're Passive-Aggressive
You Should be Too
If your future plans include a move to the FDD version of DOCSIS® 4.0, there's no time like the present to get started on updating your outside plant to taps and passives capable of supporting 1.8GHz and higher. And we've got the data to prove it.
Get Passive-Aggressive with GigaXtend™ XS Taps & Passives today.
Business Changers
Visium = Versatility + Agility
The Visium™ MD Media Gateways and Set-Back Boxes are the winning formula for upping in-room video experiences and helping commercial video service providers capitalize on the post-COVID recovery. A next-generation edge computing platform, Visium MD is designed to adapt to your evolving business requirements.
Get your hands on the hottest thing going in hospitality.
HFC Evolution
End-to-End Outside Plant Innovation
ATX's GigaXtend™ family of next-generation actives and passives is the industry's only portfolio of amps and hardline passives designed to enable cable operators to cost-effectively evolve their networks to support higher frequency ranges, starting at 1.8GHz.
Start evolving your outside plant today.
Amp Things Up
Backward-Compatible. Future-Proof.
Cable operators across the planet are turning to the industry's only authorized GainMaker©-compatible 1.2GHz HFC amplifiers for the friction-free expansion of their outside plants and a seamless path to 1.8GHz.
GigaXtend™ GMC 1.2GHz Amplifiers. Accept no substitutes.
Next-Gen Local Channel Insertion
Navigating the QAM-to-IP Evolution
Enabling MDUs and other communal living spaces to insert local content into their channel line-ups remains a critical application for commercial service providers. ATX has a solution that will meet all your local content insertion scenarios.
The DVIS Legacy Continues.