2GHz GigaXtend Hardline MultiPort Taps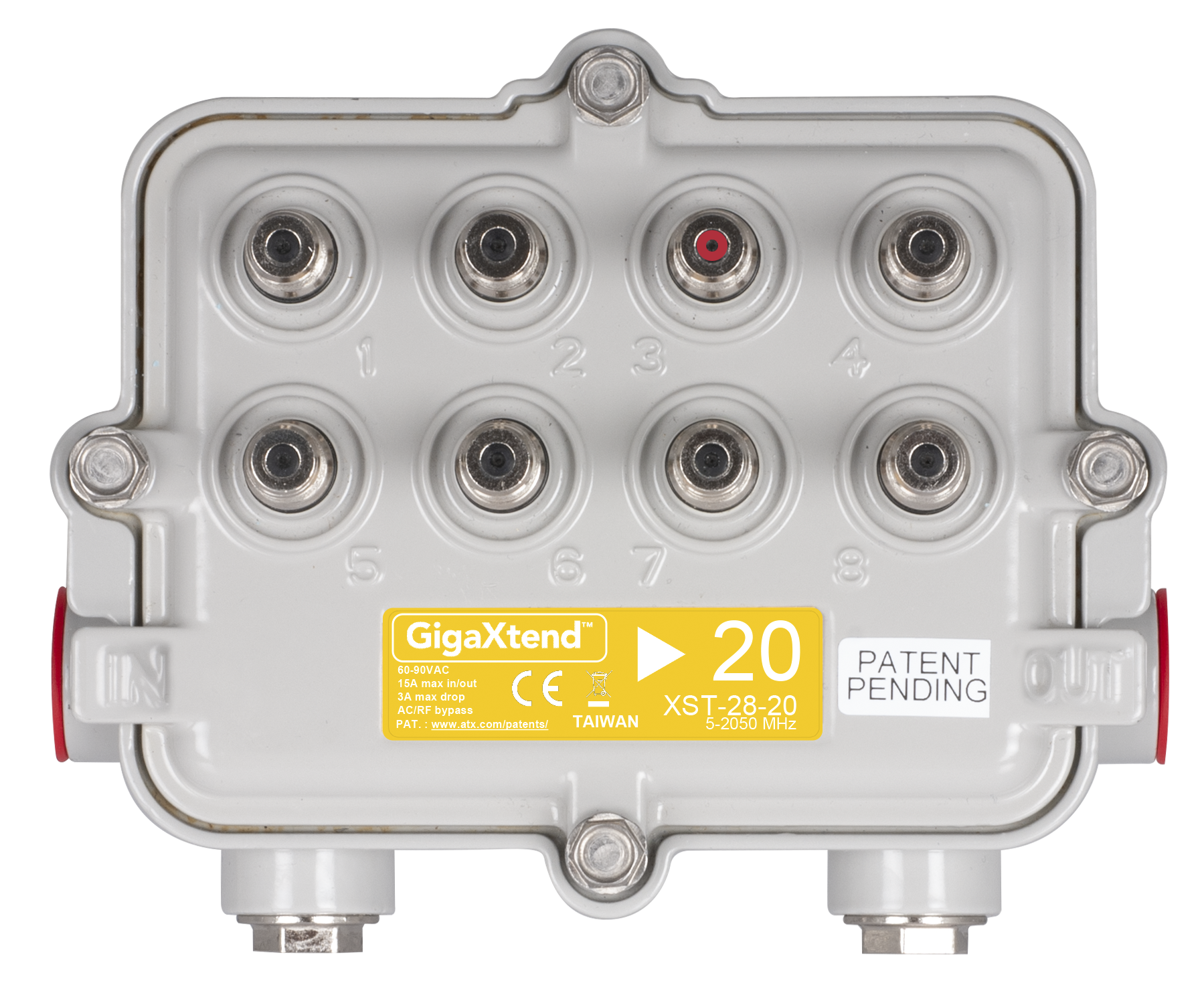 The GigaXtend™ family of taps injects immediate cost and performance benefits into existing HFC networks, as well as positions cable operators to seamlessly extend the bandwidth capabilities of their HFC networks to 2GHz and beyond.
Benefits
Supports all architectures — Applicable across all geographies and architectures, including Centralized and Distributed Access Architectures (CAA/DAA). GigXtend is also compatible with Standard Spectrum DOCSIS (FDD) and Full Duplex DOCSIS (FDX).
Futureproof – Faceplate upgradeable to more than 4GHz, the GigaXtend solution is designed to play an essential role in the evolution to Extended Spectrum DOCSIS (ESD).
Industry-Leading Performance – Leverages unique and patented power-passing technologies to establish new benchmarks for bandwidth, RF loss, hum modulation and AC loss.
Extended Reach — GigaXtend's minimized insertion loss performance enable MSOs to effectively extend the reach of nodes and amplifiers. It is especially effective for cable operators pursuing fiber deep (FD) Node+0 initiatives, where coaxial construction costs or the number of nodes can be minimized in a serving area.
Operational Savings — MSOs can leverage GigaXtend's low-loss properties to achieve operational savings by reducing a node's RF output power, thereby reducing AC powering levels.
Deployment Flexibility — GigaXtend is compatible with FDX architectures, but also offers cable operators a feasible path for achieving 10Gbps symmetrical bandwidth speeds through Expended Spectrum DOCSIS.
Features
Unique and patented power-passing technology
Lowest industry loss at 1.2GHz
Faceplace upgradeable to 4GHz or higher
Plug-in signal conditioners (CE/CS/RA)
Dimensions consistent with wide body tap
Screw-less hardline 90° entry connector
Improved Hum Modulation performance
Environmentally hardened enclosures
All power-passing ports with removable fuses