Hub Centralization/Elimination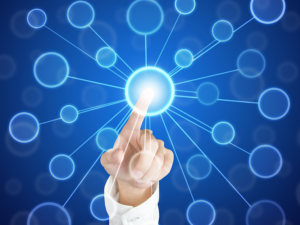 A cost-saving opportunity for nearly all cable operators is to reduce the number of secondary operating facilities, commonly known as hubs, in their access networks. Many of these brick-and-mortar facilities, which were built to extend the reach of services and to help reduce the size of service groups, are now eligible for replacement with equipment and functionality that fits in a pedestal or a strand-mounted device.
This procedure is often accomplished by relocating data and voice, as well as RF management equipment, back into the headend or central facility, and then adding field-hardened optical hubs to the outside plant. These compact units perform a variety of functions, including amplification, optical switching for redundancy and network monitoring. In addition to helping MSOs reduce operational costs and complexity, optical hubs play a central role in extending the reach and capacity of existing fiber plant and the reduction of service groups through support of fiber deep architectures.
The more modular and flexible the optical hub, the greater the utility it offers MSO in reducing the cost and complexity of their existing networks. ATX's I-HUB is a next-generation, field-hardened optical platform that is capable of supporting both analog and digital optics, as well as a market-leading assortment of modules that provide cable operators with the ability to support a variety of architectures and expand the capacity and reach of existing fiber plant. It supports EDFA modules for both forward and return paths, as well as RFoG and PON RF overlay.
Benefits of ATX's Hub Consolidation/Elimination Solutions:
Reduces costs and operational complexity by eliminating the need for costly brick and mortar hub sites and street-side pedestals
Enables MSOs to drive fiber deeper into the network to reduce network complexity and improve reliability
Provides field-optical application for extended reach and to increase the utility of existing fiber plant
Reduces capex by eliminating the need for new fiber installations
Enables optical switching for redundancy to be conducted in the outside plant, increasing network reliability