The 2050 Project Survey Results & Analysis Webinar
Webinar Replay:

The 2050 Project Survey Results & Analysis
Imagine the insights you could glean from knowing what your peers are planning when it comes to the future evolution of their HFC networks. Imagine how it would inform your outside plant upgrade strategy to tap into the current and consensus thinking on the adoption of DOCSIS© 4.0, how best to expand upstream capacity, how quickly to transition to PON technology or a dozen other architectural and technology issues facing cable operators
Imagine no more! Instead, join the upcoming ATX 2050 Project Survey Results & Analysis Webinar, where we'll reveal the findings from an HFC network evolution survey we conducted earlier this year. Along with the debut of survey results, the 45-minute webinar will feature on-the-spot analysis from Jay Lee, ATX's CTO and one of the industry's leading voices on the future of the HFC network.
Join ATX's outside plant experts to discover how a new generation of actives and passives will enable cable operators to execute incremental spectrum upgrades — beginning at 1.8GHz – with minimal operational overhead and minimal wholesale replacement of amplifiers, taps and other outside plant equipment.
Top Reasons:

Be among the first to view the findings of a first-of-its-kind survey involving nearly 100 cable industry professionals

Absorb expert analysis of what survey results might say about the current state of the HFC evolution and where it is headed

Gain insight into what your peers are contemplating about the lifespan of their HFC networks and future frequency upgrades
Get your hands on The 2050 Project Survey Report, which includes all of the findings and related analysis, before the report?s official publication
The cable industry is at a critical and technology and architecture crossroad. Don't miss this chance to get an advance glimpse at information that might be vital in helping you navigate the next steps of your long-term HFC evolution.
What's the 2050 Project?
Explore this portal to sample white papers, blogs, videos and other collateral about ATX's long-term HFC evolution initiative.
Meet your presenters: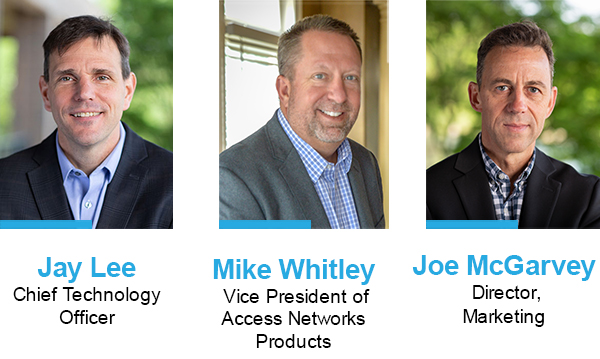 Watch the webinar replay and download The 2050 Project Survey Report

Opt-in to receive updates from ATX: