Blog
April 19, 2023
How the Cable Industry Can Help Make Every Day Earth Day
By Joe McGarvey, Senior Director, Marketing |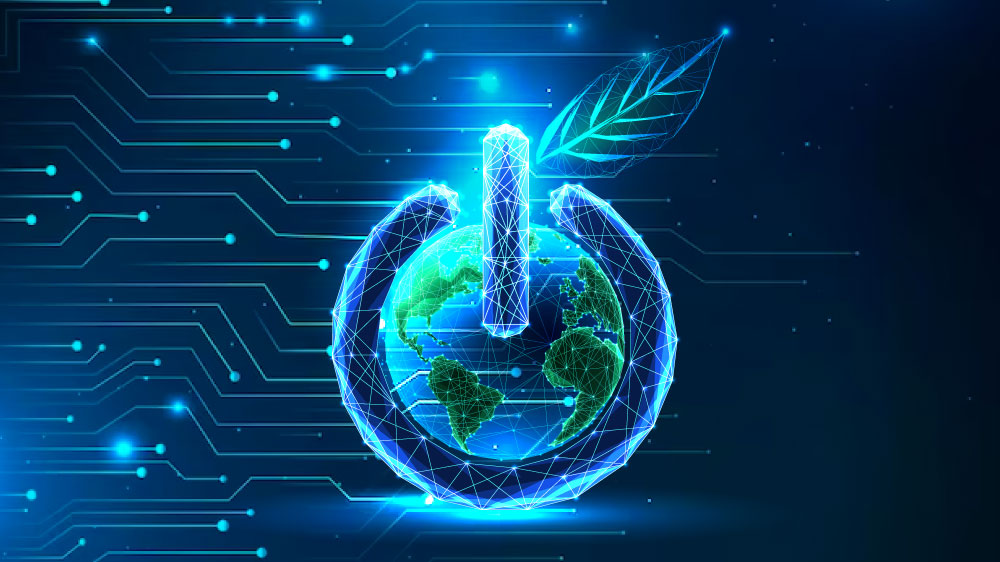 April 22 is the one day each year much of the world's attention is focused on the wellbeing of that world — our world. More than a billion people this year are expected to observe Earth Day, a global act of awareness of the impact of climate change and the actions of humans on the livability of the planet.
Earth Day originated in 1970. This year's recognition, the 53rd, is arguably one of the most important, as the health of the planet appears to be in unprecedented peril. Five-hundred-year cataclysmic events now strike yearly. Wildfires, tornadoes, floods and other weather-related disasters are intensifying on a biblical scale. Even the doomsday scenarios of science fiction and video games are inching closer to reality as the planet warms. Read this The New York Times' opinion piece on why the dystopian  "The Last of Us" might not be that farfetched.  
Given that climate change and environmental instability are global problems, responsibility for arresting or even reversing the deterioration of the planet should rightly fall the heaviest on the shoulders of global industries, including broadband. In the quest to bring a high-speed connection to every person on the planet, telecommunications, cable and satellite operators have left a massive carbon footprint, outlined in millions of miles of fiber, copper and coax cable, as well as tons and tons of equipment that consume unimaginable amounts of power — both primary and backup.
ESG Activities
The good news is that MSOs are committed to reducing their impact on the planet. All major cable operators have issued sustainability plans that set goals for important environmental milestones, such as carbon emissions and reducing landfill waste to zero.
An environmental-improvement activity the cable industry gets little credit for is the preference of most MSOs to upgrade their existing HFC plants rather than overbuild the coaxial cable portion with fiber.
An environmental-improvement activity the cable industry gets little credit for is the preference of most MSOs to upgrade their existing HFC plants rather than overbuild the coaxial cable portion with fiber. It's a fact that the upgrade-over-overbuild decision is largely driven by economics — new construction costs many times more than upgrading — and minimizing subscriber disruptions. But that doesn't minimize the environmental advantages of upping service offerings to symmetrical multigigabit speeds largely through in-place upgrades rather than massive construction projects, which add even more wiring and equipment to the broadband network and require an armada of construction equipment that runs off fossil fuels. Not needing to dispose of millions of pounds of coax cable is another eco-friendly outcome of upgrading instead of overbuilding.
Adopting an Earth Day ethos is also likely to inspire MSOs, as well as other broadband players, to consider overhauling their backup power operations, which primarily rely on lead-acid batteries. By upgrading to a cleaner and safer energy medium, such as hybrid supercapacitors, which last four or five times longer than lead-acid batteries and do not rely on chemical reactions to function, MSOs can significantly green up their standby power operations while reducing costs and improving reliability.
Hybrid supercapacitors also give them the ability to shrink their carbon footprints by reducing the amount of energy they draw from the grid. Hybrid supercapacitors support tens of thousands of charging lifecycles and can recharge faster than alternative solutions, optimizing them for both peak shaving and energy buyback operations, which essentially enables service providers to sell otherwise-idle energy to utility companies. The longer lives of hybrid supercapacitors also save MSOs from needing to recycle or dispose of millions of lead-acid batteries every five years or so.
Made in USA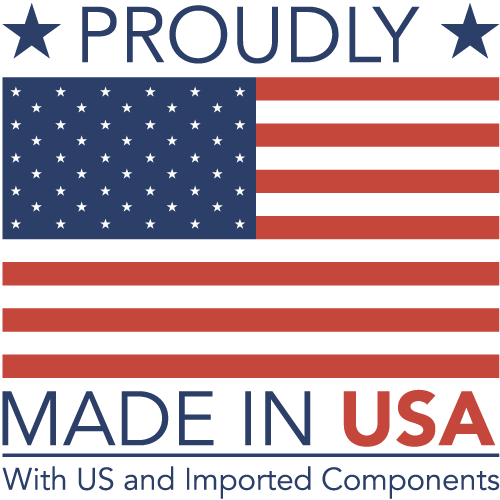 In addition to offering service providers solutions for greening up their operations, ATX is also working to reduce the strain that day-to-day business practices put on the planet. Notably, the company opened a contract manufacturing facility in the USA earlier this month, essentially moving the assembly of ATX GigaXtend™ HFC amplifiers closer to their final destinations — the HFC networks of some of the largest cable operators in the world. By shortening the amount of time and distance that components and products travel by air, ocean or highway, ATX is cutting down on toxic emissions.
ATX is also doing the little things, which can add up to a big difference, from an operations standpoint. The company has curtailed the use of eco-unfriendly bubble wrap, for example, in favor of shipping materials that are 100% recyclable. That's just one of the ways ATX is honoring the spirit of Earth Day every day.
ATX's mission is to help our customers bring affordable broadband and ubiquitous content to the masses. To be true to that purpose, it's equally important that ATX pursues that mission with as little impact on the planet as possible.
Happy Earth Day.