Leadership
Executive Leadership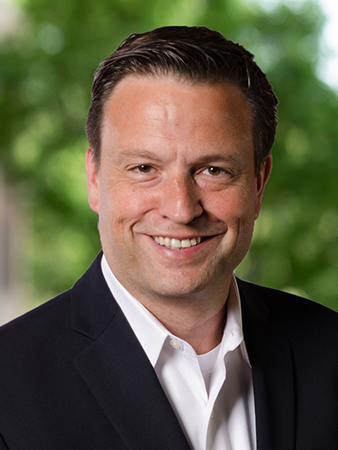 DAN WHALEN
President & CEO, ATX Networks Corp.
ATX President and CEO Dan Whalen is responsible for the company's overall strategic vision, global operations and growth. Whalen's 20 years of senior management experience in the broadband and content industries includes a variety of leadership roles that stretch across multiple technology disciplines. With a background that spans sales, product and operational roles, Whalen has the proven expertise, vision and versatility to help customers expand and excel in an era of unprecedented disruption.
Prior to joining ATX, Whalen was Chief Product Officer at ADTRAN, responsible for products from concept to delivery. Before ADTRAN, he held multiple leadership positions at ARRIS, including Senior Vice President of Sales, Senior Vice President and General Manager of Global Services, and President, Network & Cloud. In this role he was responsible for oversight of the development and delivery of the company's portfolio of broadband and video network infrastructure technologies, cloud-based software solutions, and Global Services business. Whalen's work history also includes key positions at Cisco Systems, Comdisco, KPMG and Bell Atlantic.
Whalen holds a Bachelor of Engineering degree from Stevens Institute of Technology.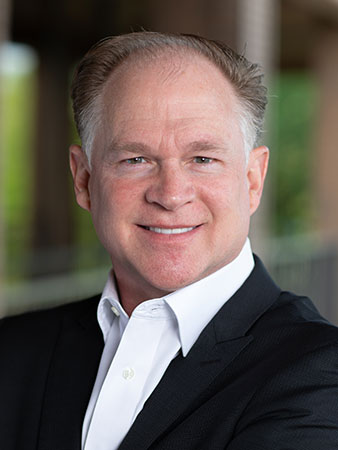 JEFF LIENING
Chief Sales Officer
Jeff Liening oversees the company's global Sales strategies, developing new business opportunities and delivering solutions customized to customer needs. Liening brings to ATX more than 27 years of customer-facing sales experience from the communications service provider and media & entertainment business sectors. Prior to joining ATX, Liening led North America Sales and Services for Imagine Communications, where he was instrumental in the growth of next-generation ad management, networking and media access solutions with multichannel video programming distributors (MVPDs), and satellite and media broadcasters. Liening has held a variety of sales leadership roles with GENBAND, Sycamore Networks, Lucent Technologies, Ascend Communications and Cascade Communications.  He began his career with the U.S. Department of Defense (US Air Force). Liening holds a Master's Degree in Electrical Engineering from Washington University in St. Louis with advanced studies in Optical, RF and IP network design.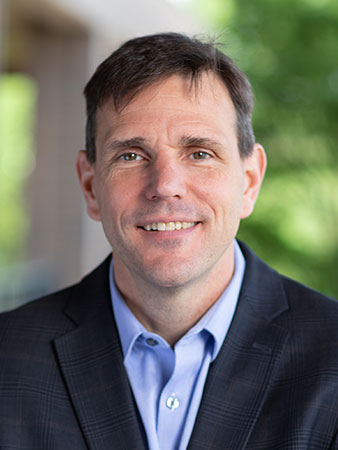 JAY LEE
Chief Technology & Strategy Officer, Broadband Access
Jay Lee serves ATX as Chief Technology and Strategy Officer, responsible for product development, platform strategy and operations for all RF/Access Networking solutions. Possessing many years of highly-specialized RF and optical technologies, combined with a keen understanding of the broadband business environment, Lee has contributed greatly to ATX's ability to innovate and deliver market-leading access solutions to its global customer base. Lee has been a catalyst for the company's growth since joining in 1998. Prior to ATX, Mr. Lee worked as an Engineer for Schlumberger, a leader of wireline services for the oil and gas industry, and Siemens as an R&D Design Engineer. Lee holds Bachelors and Masters of Science degrees in Engineering from Queen's University.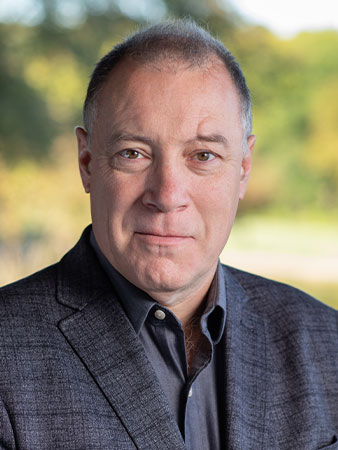 KEVIN ROSSI
General Manager, Access Networking
As General Manager Access Networking, Kevin Rossi is responsible for all aspects of product strategy, management and engineering for ATX's broad portfolio of Access Networking products and solutions. Rossi is an experienced executive with more than 30 years of engineering and operations leadership with a strong track record of driving product development and business growth for global technology suppliers.
Prior to joining ATX, Rossi led Product Management activities at Ribbon Communications, GENBAND and Nortel, where he played a key role in developing market-share leading voice portfolios, including wireline and wireless platforms and gateways.
Rossi holds a Bachelor of Applied Science in Electrical Engineering from the University of Waterloo.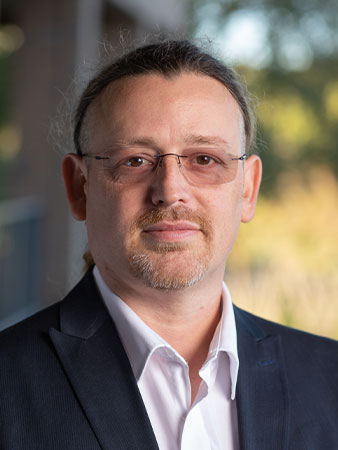 ANDREW ISHERWOOD
General Manager & CTO, Media Distribution
Leveraging emerging technologies and strategic partnerships to bring the newest innovations to the global market, Andrew Isherwood is responsible for defining ATX's long-term technology vision for its Media Distribution portfolio. A member of the Pico Digital team since 2013, Isherwood was responsible for Pico's overall product strategy and has more than 15 years' experience in developing CPE and headend products for cable, satellite, broadcast and IPTV applications. His career history includes six years as Chief Technologist and then Chief Technical Engineer at Pace Networks. Isherwood holds a first class honors degree in Electronics with Computing from UCLAN and an MBA from the University of Bradford, School of Management.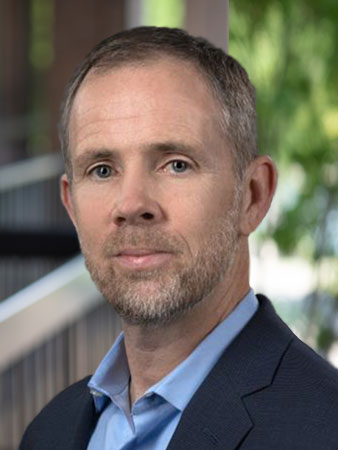 BOB MURPHY
Sr. Vice President, Business Services
Bob Murphy oversees the company's global Professional Services team, developing new business opportunities and delivering solutions specific to our customer needs.
Murphy brings to ATX more than 25 years of progressive leadership and network operational expertise within the telecommunications industry. Prior to joining ATX, Murphy led the America's Services Team for CommScope Communications, where he was instrumental in establishing the company's capabilities supporting OSP Engineering, Design and Deployment activities.
After beginning his career with the U.S. Department of Defense (US Army National Guard), Murphy has held a variety of leadership roles with ARRIS, Comcast, Intermedia Communications, Qwest Communications, Urban Media Communications, GeoTek and In-Flight Phone.
Murphy holds a Degree in Aviation Maintenance from Philadelphia Institute of Aviation in Pennsylvania.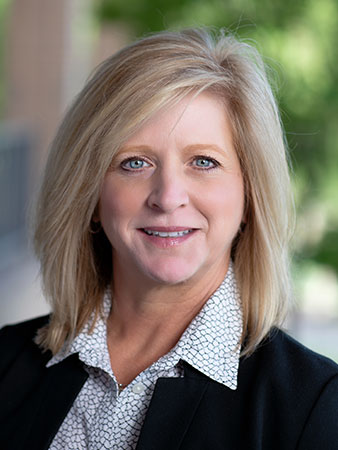 KIM LEE
Executive Vice President, Marketing
As Executive Vice President of Marketing, Kim Lee is responsible for the development and creative execution of global marketing strategies that elevate the ATX brand and build stronger connections between ATX and its customers, partners and employees. A marketing and communications leader for more than 25 years, Lee is recognized for enabling growth and transforming global brands for IT, telecommunications and media broadcasting companies through high-impact messaging and customer-focused marketing programs. Over the course of her career, Lee has worked in the advanced wireless, optical, IP and signaling technology fields, with a history of leading teams to peak performance in fast-paced environments. Prior to joining ATX, Lee led the extensive corporate re-brand of Harris Broadcast, launching two new brand identities – Imagine Communications and GatesAir – and held strategic leadership positions with GENBAND, Santera Systems and Ericsson.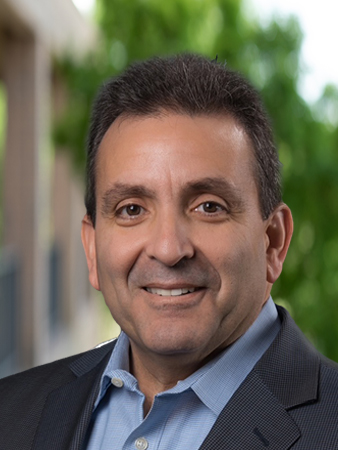 VINCE MARTELLI
Chief Financial Officer
An accomplished financial leader and business partner with over 25 years of industry experience, Vince Martelli serves as ATX's Chief Financial Officer, overseeing the company's financial operations including treasury, tax, accounting and investor activities.
Prior to joining ATX, Martelli served as Segment CFO – Network & Cloud at CommScope/ARRIS, where he successfully navigated through multiple growth cycles, transitioning through numerous process and organizational changes. At ARRIS, Martelli led daily operations of all segment finance and accounting functions, establishing benchmarks for measuring financial performance and partnering with senior leadership to develop long-range business plans.
Martelli holds a Bachelor of Science degree in Accounting from The College of New Jersey and is a Certified Public Accountant in Georgia and New Jersey.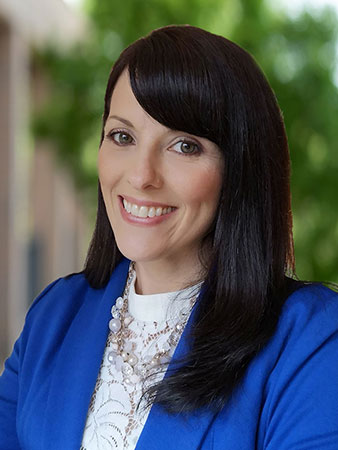 BROOKE MISTRY
Chief People Officer
As Chief People Officer, Brooke Mistry's main focus is on culture and engagement to strengthen ATX's success. Brooke brings over 15 years of Human Resources experience with a focus in technology. Mistry joined ATX in 2015 and since that time has played a key role in the global organic and inorganic growth of the company.
Prior to joining ATX, Mistry held progressively senior roles in Human Resources, beginning her career at the CN Tower where she gained valuable experience in all key areas of Human Resources.
Mistry is a Certified Human Resources Leader (CHRL) and holds a Bachelor of Arts degree in Psychology from Western University as well as a Certificate in Human Resources Management from Centennial College.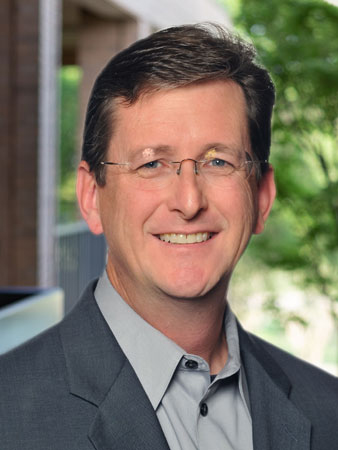 DON ROWLEY
Chief Information Officer
Don Rowley is ATX's Chief Information Officer (CIO), with oversight of all aspects of the company's Information Technology (IT) operations, including applications and systems, as well as Real Estate. Rowley possesses an outstanding track record of overseeing the IT evolutions of high-growth technology companies and at ATX is tasked with the optimization and integration of ATX's IT operations and infrastructure.
Prior to joining ATX, Rowley was most recently at Imagine Communications, where he held the titles of CIO, IT CTO and Executive Vice President. His work history also includes IT leadership positions at GENBAND and Horizon Logistics. Rowley, who is based in Dallas, earned a Bachelor of Business Administration (BBA) with a Double Major in Computer Science and Finance from Stephen F. Austin State University.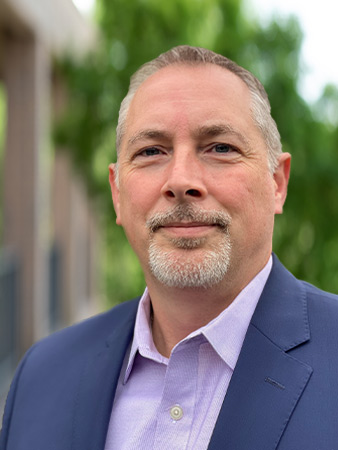 MATT GRIMES
Sr. Vice President, Global Operations
Matt Grimes is responsible for leading and executing ATX's global operations including supply chain, manufacturing, distribution and logistics. A proven leader with more than 20 years' experience, Grimes has focused his expertise on building, improving and evolving global end-to-end operations teams in both the Telecommunications and Aviation sectors.
Prior to joining ATX, Grimes held progressively senior roles in supply chain and operations at NAV CANADA, GENBAND and Nortel, where he simplified operations, managed strong internal and external partnerships and delivered high quality products and projects on time. Grimes holds an Honors Bachelor of Commerce Degree with a double major in International Management and Public Policy from the University of Ottawa.