Amplifiers
The ATX GigaXtend HFC amplifier portfolio is a family of 1.2GHz Line Extenders (LE) and System Amplifiers (SA) that offer MSOs both an upgrade path for their current installed base of amplifiers and the opportunity to invigorate their outside plants with technology built to accommodate future spectrum increases and bandwidth demands.
The GigaXtend family of amplifiers is built on Cisco's trusted and well-regarded technology foundation with a reputation for performance and reliability. Since being selected by Cisco® to carry on the legacy of its venerable GainMaker® amplifiers, ATX has worked to make it as easy and seamless as possible for current GainMaker customers to protect and grow their existing investments.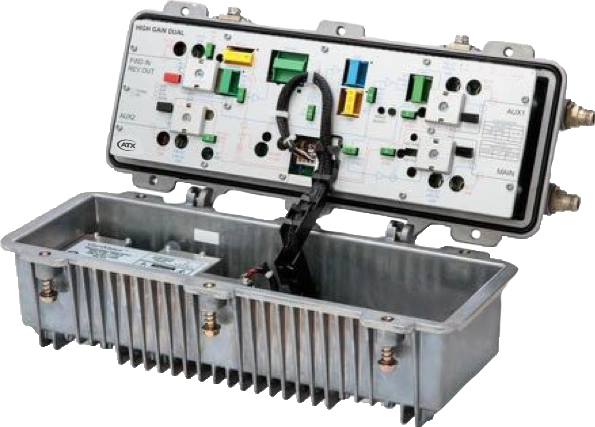 GigaXtend GMC Series 1.2GHz Amplifiers
The GigaXtend GMC Series amplifier portfolio is built on a trusted and well-regarded technology foundation, providing ATX with the opportunity to offer cable operators a seamless evolutionary path to spectrum ranges of 1.8GHz, 3GHz and higher. The GigaXtend System Amplifiers…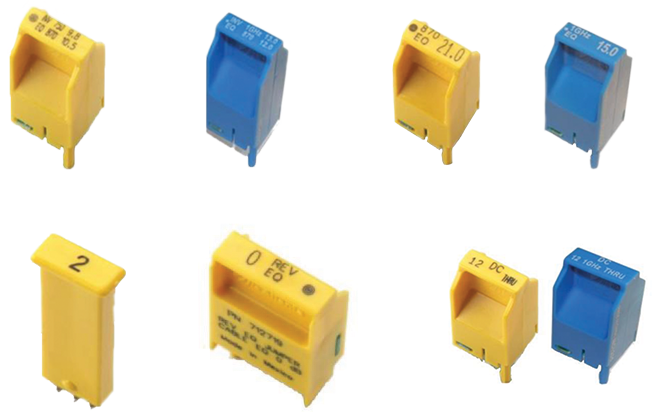 GigaXtend GMC Amplifier Accessories
The ATX GigaXtend™ GMC Series amplifier accessories are plug-in devices common to all Cisco or ATX GainMaker System Amplifiers and Line Extenders. They are typically field-installed in accordance with system design.