Media Distribution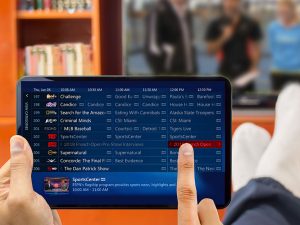 Residential Pay-TV services of satellite and cable operators are under tremendous pressure from a growing array of competitive forces, including Over-the-Top (OTT) streaming video service providers. Steady growth in the number of cord cutters and cord nevers are prompting Pay-TV providers in all regions to look for alternative sources of subscriber growth in commercial markets, including Multiple Dwelling Units (MDUs), hotels, hospitals and other hospitality environments.
But blocking Pay-TV providers from exploiting the demand for delivering compelling video experiences to hotels and other hospitality businesses is the lack of a cost-effective and highly integrated media distribution solution. Satellite and cable operators currently must cobble together multi-component solutions that consume racks of space, eat up tremendous amounts of power, and often require around-the-clock maintenance.
Solving this issue requires a next-generation enterprise video solution that consolidates functionality into a much smaller and energy-efficient footprint, while delivering a subscriber experience that matches or even exceeds what guests would expect from residential services. In addition, satellite and cable operators require media distribution equipment that eliminates content pirating through iron clad security and enables the easy insertion of additional video sources in any-to-any environments.
ATX is at the forefront of the enterprise video industry, delivering single-box solutions that consolidate functionality, increase reliability and reduce power consumption by several factors. ATX's bulk media distribution solutions empower Pay-TV providers to grow subscriptions and revenue by enabling today's MDU operators to deliver an unprecedented entertainment experience at a fraction of the complexity and cost of traditional systems and competing solutions. And the futureproof nature of ATX's media distribution platform means meeting tomorrow's requirements with no operational disruptions — and without a forklift. ATX's innovative channel insertion solutions are also ideal for inserting lobby and security camera video directly into channel lineups for MDUs, inserting barker or information channels into hotels, and inserting various local video feeds into commercial properties.
Featured Solutions