Professional Services
ATX Pro
ATX's suite or professional services enables you to augment your resources, adding highly skilled, product-centric knowledge and scaling your workforce to meet the demands of even the largest projects. From project management to training, ATX delivers extensive industry knowledge to make your life easier and your business operate at peak efficiency.
Installation Help/Equipment Removal
Configuration Assistance
Network Consultancy
Troubleshooting Outside of ATX Equipment
On-Site Support
Network Redesign
Training
Project Management
Let ATX Remove the Risk from Your Next-Gen Journey
Optimizing your business to meet market challenges and keep competition in your rear view mirror means managing technology migrations with laser-like precision. Confronted by an unprecedented number of technology and architectural options, MSOs need near-constant assurances their network transformations are on the fast-track to success more than ever before. Even the tiniest misstep can mean missing out on market opportunity.
ATX's Professional Services team is dedicated to taking the risk out of your technology transformations. In an ever-changing environment, ATX can help you protect your business by making sure your network is fine-tuned and perfectly aligned with your business objectives.
Partnering with ATX means:
Protecting your capital expense
Optimizing and modernizing your network
Generating new revenue or cost reductions
Customized solutions and deployments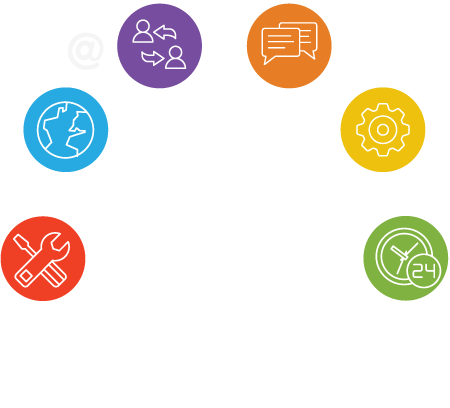 At Your Service
Got a problem but lack the know-how, time or resources to get it licked? We can help. Our technology expertise is broad, deep and market leading. Let us take a crack at cutting your to-do list down to size and getting your network humming. Contact us today for a free consultation.