Blog
November 26, 2018
When it Makes Sense to Bypass Building a CCAP Video Core
By Linas Underys, VP of Media Gateway Products |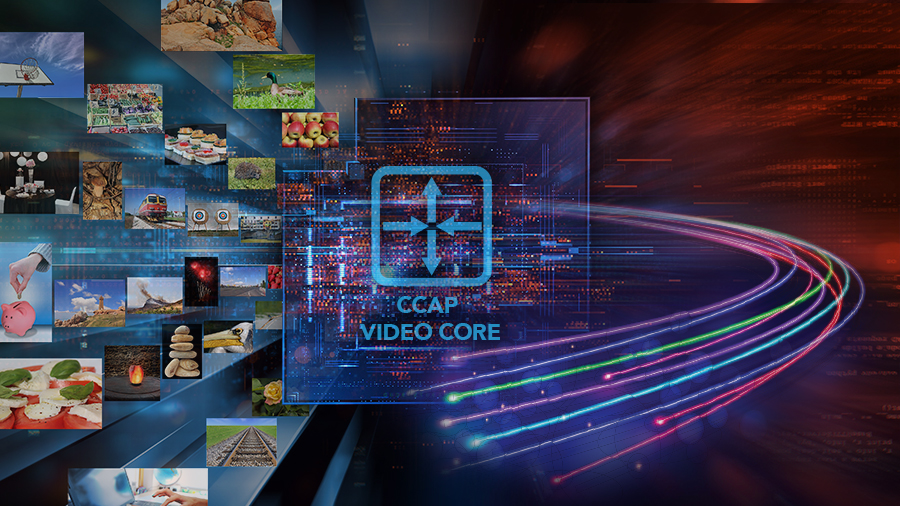 Innovation means a lot of different things at ATX.
Most technology companies apply that term exclusively to cutting-edge, future-looking products and solutions. And ATX is no exception to that practice – see our recent introduction of a DAA-optimized node. But innovation should encompass so much more than the latest thing in the labs. For ATX, being innovative means not just developing what our customers need to succeed in the future, but also delivering solutions that take the stress and expense out of getting there.
A perfect case in point is the recently introduced GigaPass, an RF R-PHY video engine specifically designed to help MSOs address video encryption licensing and interoperability issues that threaten to delay their transition to a Distributed Access Architecture (DAA) model. The QAM-to-IP video engine provides MSOs anxious to start reaping the benefits of a transformed infrastructure with a logical and cost-effective workaround until some of the encryption licensing limitations related to CCAP video cores are resolved.
"ATX is dedicated to helping you take your business where it needs to be — no matter the direction or the pace of your network evolution."
This is a clear application of our broader definition of innovation: resolving a specific issue by being just as focused on our customers' current needs as we are on the cutting edge. And it turns out that this type of innovation begets additional innovation. Not only does the GigaPass provide MSOs with the opportunity to migrate to RPD-based nodes while they build out their CCAP video cores, it can also serve as a substitute for a full-blown CCAP video core for cable operators that are likely to transition their video services to IP in the next few years.
For MSOs focusing their DAA implementations on data delivery components, such as a CCAP-based CMTS for both data and IPTV video delivery over DOCSIS, the GigaPass provides an alternative to implementing costly and complex CCAP video cores for the sole purpose of maintaining legacy RF QAM-based video services. It provides a simple and cost-effective means for ingesting encrypted RF QAM video multiplexes from existing edge QAMs and delivering these services with DEPI encapsulation directly to the CIN and RPDs.  This approach, as depicted in the diagram, can be utilized until all video customers can be migrated away from QAM-based video to IPTV over DOCSIS-based video services.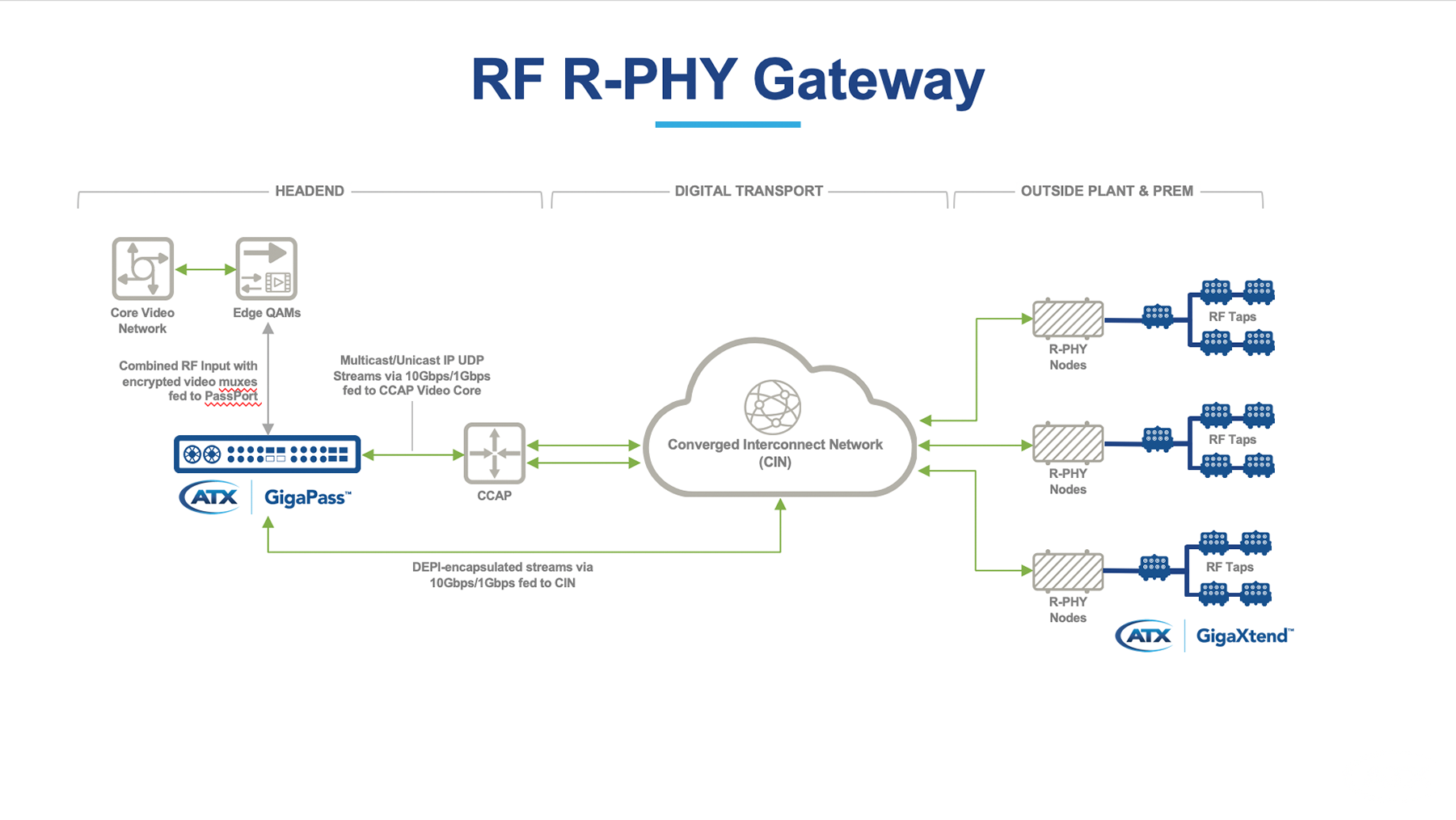 This application of the GigaPass RF R-PHY gateway is a good fit for MSOs in the process or planning stages of shifting video services from legacy QAM-based RF to the data-carrying portion of their infrastructures and foresee being in a position to cost effectively replace or eliminate all QAM-based set-top boxes (STBs) within a few years of introducing IP-based video service.
If that scenario sounds familiar, chances are you can save money, accelerate the transition to DAA and delay the reconfiguration of your back-office systems by opting for the GigaPass over the installation of a more traditional CCAP video core.
At ATX, innovation is also about having options. There's more than one way to transform your network, and not every MSO will follow the same migration timetable. ATX is dedicated to helping you take your business where it needs to be — no matter the direction or the pace of your network evolution.