Blog
May 5, 2021
Why the Time to Futureproof your Network is Now
By Dan Whalen, ATX President & CEO |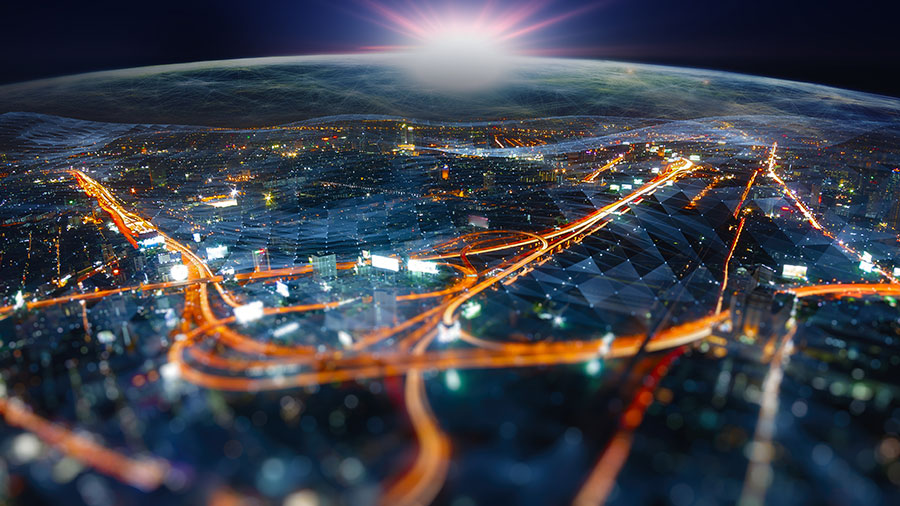 Regrettable spend, roughly defined as technology investments with short lifespans or absorbing unnecessary operational costs to retread the same ground, keeps cable execs and engineers up at night as much as anything else.
Some potential bad news for cable operators is that they may be losing more sleep than usual in the coming months. That's because they will soon need to grapple with a host of technology choices impacting the evolution of their networks driven by newly defined "Anything from Anywhere" environments, while at the same time dealing with accelerated competitive threats from 5G and government-funded broadband investments.
On the positive side, cable operators have never been better positioned to alleviate the risks associated with technology investments or to repel a soon-to-be intensified competitive threat from fiber to the home (FTTH) providers.
Avoiding Regrettable Spend
If regrettable spend is a poison, futureproofing the network is the antidote. Cable operators now face a host of technology and architectural options critical to the long-term success of their businesses. That list includes spectrum splits, distributed architectures, the transition to IP video, virtualization, DOCSIS capacity additions and upgrading their outside plants. It's imperative that cable operators tackle all of these challenges and transitions in the most cost-efficient manner possible, leveraging their existing investments to the max, but also doing it in a way that avoids unnecessary future short-term spend or operational costs.
Futureproofing the cable access network starts with your outside plant. And taps and passives that are capable of supporting 1.8GHz, the frequency range prescribed by DOCSIS 4.0 specifications, are available today. Going the other route — installing hardline passives in your outside plant that fall short of that frequency — may save you some capital costs in the short term, but will ultimately mean doubling up on the much higher part of the equation, construction and operational costs, as you'll need to replace those taps and passives again when you move to DOCSIS 4.0. Not to mention, the move to 1.8 GHz plant gives operators immediate flexibility to support additional spectrum headroom.
" If regrettable spend is a poison, futureproofing the network is the antidote."
Fending Off Competitive Threats
While not every cable operator is planning to move to DOCSIS 4.0, a majority of cable industry professionals that participated in our recent HFC evolution survey say their companies will eventually migrate to the next generation of DOCSIS. Keeping customers happy by boosting the speed and bandwidth of their broadband services is the major driver behind DOCSIS 4.0. But so are competitive concerns. The same survey indicates that many operators are incented to upgrade to DOCSIS 4.0 to help fend off competitive threats from fiber providers, many of which are capable of offering 1Gbps symmetrical services.
And that's where the urgency comes in.
In the past couple of months, the amount of funding public entities are proposing to put toward the buildout of broadband infrastructure is astounding. In the U.S. alone, government-funded initiatives, such as the Rural Digital Opportunity Fund (RDOF), the American Rescue Plan and a recently proposed infrastructure spending bill, designate more than $100 billion in spending for broadband initiatives. Fueling that funding is a growing recognition that broadband is now an essential utility, as critical as electricity, according to the Biden White House.
An aggressive and well-funded push to obliterate the Digital Divide is great news for everyone, of course. The impact on cable operators, though, is multi-faceted. On the plus side, it means a potential influx of cash that will help extend and enhance their broadband services and expand their footprints. Charter Communications, for example, was one of the big winners in the first round of RDOF bidding.
One complication is that the bulk of this new broadband spending is to be concentrated around fiber and next-generation wireless buildouts. A potential implication of an accelerated rollout of super high-speed broadband is that 1Gbps or faster symmetrical services become the baseline for broadband rates several years faster than might have happened without the boost in public funding. And what that means to cable operators is the potential need to accelerate the expansion of their HFC networks through the adoption of mid- and high-splits, DOCSIS 4.0 and other technologies to deliver broadband services on par with rival offerings.
But it gets even more complicated than that. All of this broadband infrastructure activity is dependent on properly trained technicians and other resources that are already scarce. A shortage of construction resources is already an impediment to broadband expansion. With hundreds, if not thousands, of services providers expected to have access to billions of dollars in government funding over the next couple of years, coupled with massive investments in 5G, broadband construction resources and skilled labor will be especially scarce and even more expensive.
The Power & Agility of HFC
The good news is that the HFC network is up to the challenge. The network's inherent agility and ability to adapt to demand spikes, most recently demonstrated by its success in handling pandemic-induced traffic surges, empowers cable operators to evolve their networks as needed. Cable operators have an oversized tool box to turn to, as well as dozens of levers and knobs to pull or twist. If 1Gbps symmetrical services are a milestone that cable operators will need to reach sooner, rather than later, their networks are primed to rise to the occasion with minimal amounts of disruption. And if Cable Operators want to make the case that they can deliver more than enough bandwidth with their current technology plans and tax-payer dollars could be better spent in furthering broadband than costly fiber buildouts, they certainly have the means to do it and it would be loudly applauded.
Cable execs and engineers may never completely cure their insomnia, but they can rest a little easier knowing that everything they need to futureproof their networks to avoid regrettable spend and fend off competitive challenges is within their grasp. A potential acceleration in broadband buildout, fueled by an unprecedented influx of public funding, just means they may need to move a little faster.