Press Release
December 6, 2022
ATX Networks Expands Leadership Team with Appointment of Matt Grimes to newly created role of VP, Global Operations
As cable operators expand network deployments, ATX takes steps to scale and optimize operations worldwide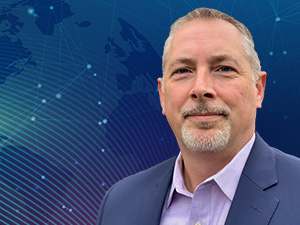 SAN DIEGO, Dec. 6, 2022 – ATX Networks, a global leader in broadband access and media distribution solutions, today announced the appointment of Matt Grimes as Senior Vice President of Global Operations. Grimes will lead an experienced team of operations professionals to scale and optimize ATX operations, focusing on removing risk from logistics and supply chains to accelerate the company's mission of expanding access to reliable and affordable broadband connectivity and media delivery.
In this newly created position, Grimes will lead and execute ATX's global operations, including supply chain, manufacturing, procurement, distribution and logistics, building on ATX's 35 years of success to streamline and expand its global operations. He brings more than 20 years of experience with global end-to-end operations teams in the telecommunications and aviation industries. Grimes will report to ATX CEO Dan Whalen.
"Matt has an impressive track record building, improving and evolving global end-to-end operations teams," said Whalen. "Given the company's recent growth and expansion of our contract manufacturing capabilities into the U.S., now is the perfect time to add someone to our executive management team with Matt's experience in creating cost efficiencies across the business."
Before joining ATX, Grimes held progressively senior roles in supply chain and operations at NAV CANADA, GENBAND and Nortel. He simplified operations, managed strong internal and external partnerships and delivered high-quality products and projects.
"Our industry is primed for growth and ATX has the products, experience and technology needed to help cable operators best monetize the opportunity ahead," said Grimes. "I look forward to building strong partnerships with ATX suppliers and helping the company scale operations, expand the team and further strengthen our customer experience."
For more information, please visit www.atx.com
About ATX Networks
ATX Networks is a global leader in broadband access and media distribution solutions. ATX's market-leading and award-winning solutions are based on Agile Innovation design principles, enabling communications service providers to futureproof and evolve their networks in lockstep with market demand. ATX partners with the world's most innovative cable, satellite, fixed telecom, wireless and media broadcast service providers to improve people's lives by enabling affordable and reliable broadband connectivity and media content for everyone, everywhere. For further information, visit ATX at www.atx.com, and follow us on Twitter @ATXNetworksCorp.