Press Release
September 7, 2022
ATX to Showcase 'Boundless Broadband' Portfolio and Market Momentum at SCTE Cable-Tec Expo 2022
Debut of 1.8GHz HFC amps and participation in DOCSIS 4.0 speed test headline ATX's Expo plans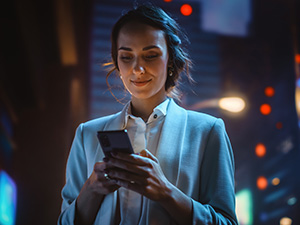 TORONTO, Sept. 7, 2022 – ATX Networks, a global leader in broadband access and media distribution solutions, will mark the return of the live SCTE Cable-Tec Expo with the introduction of next-gen outside plant, media distribution and 10G optical solutions, as well as participation in several high-profile presentations and an MSO-sponsored technology demonstration. The SCTE-sponsored cable industry conference and exhibition will be held September 19-22 in Philadelphia, PA.
ATX's "Boundless Broadband" theme for the upcoming event reflects the company's growth over the past few years into a leading supplier of media distribution and cable access technology. ATX solutions empower service providers to evolve their commercial video services and HFC networks to serve the needs of a global subscriber base that is increasingly dependent on access to affordable and hyper-fast Internet connectivity.
"ATX's primary mission is to assist our customers in supplying their subscribers with life-impacting and affordable broadband services," said ATX CEO Dan Whalen. "This year's Cable-Tec Expo is all about showcasing how our solutions and services allow our customers to evolve their networks to meet the connectivity needs of this generation and the next without regrettable spend and while maintaining market dominance in their march to 10G."
ATX will also participate in a DOCSIS® 4.0 FDD technology demonstration hosted by Charter Communications. The invitation-only event, which will feature ATX's commercially available and deployed GigaXtend™ 2GHz taps, is intended to demonstrate the future ability of 1.8GHz HFC equipment to deliver multigigabit symmetrical bandwidth in both the downstream and upstream.
ATX will officially unveil at SCTE 2022 its GigaXtend GMC 1.8GHz HFC amp portfolio, which includes a full family of line extenders, system amplifiers and a booster amp. The GigaXtend 1.8GHz amp portfolio is backward compatible with both GigaXtend GMC 1.2GHz amplifiers and much of the GainMaker® HFC amplifier installed base. ATX became the only authorized manufacturer of GainMaker-compatible actives following a technology licensing agreement with Cisco in 2020.
Other solutions from ATX's access network portfolio to be showcased at this month's Cable-Tec Expo include GigaXtend 2GHz and 1.2GHz taps and passives, and the GigaWave™ Digital Optical Transport Solution, which combines an optical gateway and digital amplifier to extend 10Gbps ethernet connections and robust broadband services deep into unserved and underserved communities.
ATX booth (9019) visitors will also have the opportunity to explore the latest advances of the Visium™ MD Commercial Services Gateway, a next-gen edge computing and bulk video solution that is the centerpiece of the company's media distribution ecosystem. Additional media distribution solutions include the commercially available Visium Set-Back Box, a low-cost, Pro:Idiom-compliant security adapter and Interactive Program Guide (IPG) for non-commercial televisions, and the DVIS™ II local channel insertion solution.
Making its North American debut, DVIS II empowers MSOs to conveniently and cost-efficiently continue to provide their commercial and residential customers with the ability to view local content, such as lobby camera feeds, alongside traditional entertainment and informational television programming as they transition their services to IPTV.
The full slate of ATX's Cable-Tec Expo speaking engagements and presentations include:
Tuesday, September 20, 7:30-9 AM EDT
Light Reading Breakfast, Transforming the Cable HFC Network, with ATX CTO Jay Lee
Wednesday, September 21, 4:30 PM EDT
Innovation Theater Presentation, Perspectives on Upgrading the HFC Network to Support D4.0/ESD, with ATX CTO Jay Lee and Victor Esposito, Vice President of Engineering & Architecture at GCI
Thursday, September 22, 9-10 AM EDT
Mid/High Split Market Trends and Best Practices, with ATX Solution Engineer Gustavo Colly (En Español)
For more information, please visit www.atx.com
About ATX Networks
ATX Networks is a global leader in broadband access and media distribution solutions. ATX's market-leading and award-winning solutions are based on Agile Innovation design principles, enabling communications service providers to futureproof and evolve their networks in lockstep with market demand. ATX partners with the world's most innovative cable, satellite, fixed telecom, wireless and media broadcast service providers to improve people's lives by enabling affordable and reliable broadband connectivity and media content for everyone, everywhere. For further information, visit ATX at www.atx.com, and follow us on Twitter @ATXNetworksCorp.