Blog
March 16, 2022
ATX Reveals Findings of 2nd Annual HFC Evolution Survey
By Joe McGarvey, Senior Director, Marketing |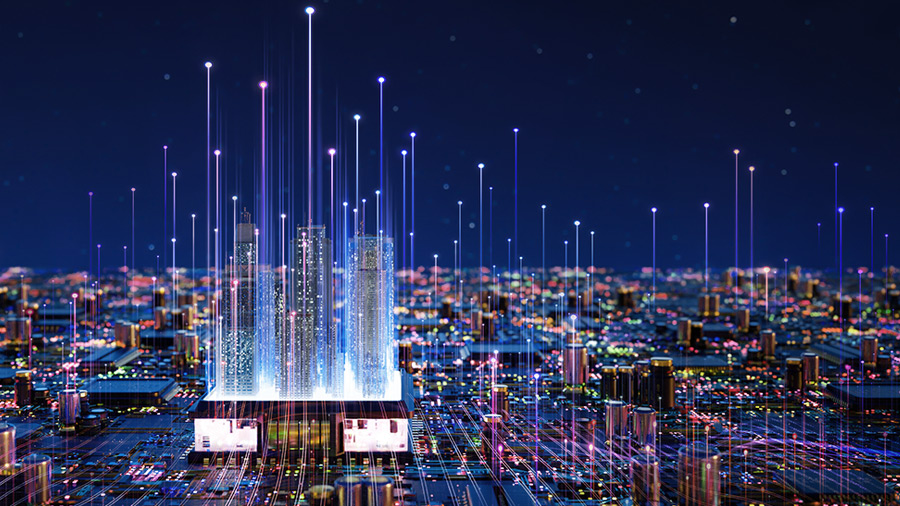 The instillation of the first fiber nodes in the cable access plant in the early 1990s gave birth to the Hybrid Fiber-Coax network. What seemed like an inauspicious event at the time, turned out to be the launch date of the world's most robust and resilient delivery system for broadband services. Thirty years later, the HFC network remains without rival in reach, reliably and agility — better able to react to fluctuations in traffic rates and consumer bandwidth demands than any other competitive medium.
In 2020, ATX Networks introduced the 2050 Project, an HFC-evolution initiative based on the belief that the venerable HFC network will remain a prominent provider of broadband connectivity for years to come – perhaps as many as another three decades.
That proposition was soon validated by the roughly 100 cable industry professionals who participated in our inaugural HFC evolution survey, an outgrowth of the 2050 Project that was conducted in early 2021. More than 60% of participants in that survey said they expected to be operating portions of their HFC networks for at least the next 20 years.
Split Indecision
Other noteworthy datapoints from the 2021 survey report, which can be downloaded here, include a preference for the FDD flavor of DOCSIS 4.0 and considerable uncertainty over which band split — mid or high — made the most sense for expanding spectrum on the upstream portion of their HFC networks. Roughly 25% of 2021 survey takers indicated they were Unsure of which band split to pursue, which was the same percentage of respondents that selected Mid-Split or High-Split.
The major objective of the 2050 Project HFC Evolution Survey was to provide cable professionals with a snapshot, a moment-in-time assessment of the current thinking of cable operators contemplating the future of their cable access networks. While we succeeded in accomplishing what we set out to do, we also recognized that cable operators would require a steady flow of datapoints — an array of snapshots — to make sure their HFC evolution plans could be adjusted to sync with changing market conditions.
In response to that requirement, we've decided to make our HFC evolution survey an annual thing. Even though we're still crunching some numbers and polishing up the analysis, ATX unveiled the preliminary findings from the 2022 edition of our survey in a March 9 webinar, featuring ATX outside plant experts. (You can watch an on-demand replay of the webcast here.)
Early results have been illuminating and indicate that recent fluctuations in several variables may be impacting cable operators' plans around how and how quickly they evolve their HFC networks. The most prominent of these variables are customer demand and competition. Several industry observers have cited recent progress among FTTH providers in expanding their footprint and bandwidth offerings, with multiple telecommunications suppliers in 2021 introducing aggressive broadband service rollout plans.
Fiber Fear Factor
Knowledge is power, and there's no better way to strengthen your positioning for the future than knowing what your peers are planning.
Those activities, along with speculation that much of the billions in government spending being dedicated to broadband expansion will be allocated to FTTH projects, suggest that cable operators may be growing increasingly concerned about FTTH-based competitive threats.
Results of the 2022 edition of the HFC evolution survey appears to support that speculation. Almost 90% of recent survey takers consider FTTH providers Somewhat of a threat or a Significant threat. That's an increase of nearly 20% over last year's results, indicating that the fiber fear factor among cable operators is on the rise.
How much of a long-term competitive threat do you consider FTTH providers?

Survey results also hint at how increased awareness of competitive threats could impact HFC evolution strategies. Nearly 80% of cable industry professionals who completed our recent survey, for example, consider the ability to offer 1Gbps symmetrical services, a service-tier heavily marketed by FTTH providers in 2021, as Important or Significantly important from a competitive standpoint, compared to the 52% of 2021 survey takers who answered the same way.
Competitively, how important is your ability to offer your subscribers 1Gbps symmetrical services?

Knowledge is power, and there's no better way to strengthen your positioning for the future than knowing what your peers are planning.