Blog
April 2, 2019
Why Radio's Future Requires a New Approach to Audio Distribution & Content Management
By Joe McGarvey, Senior Director, Marketing |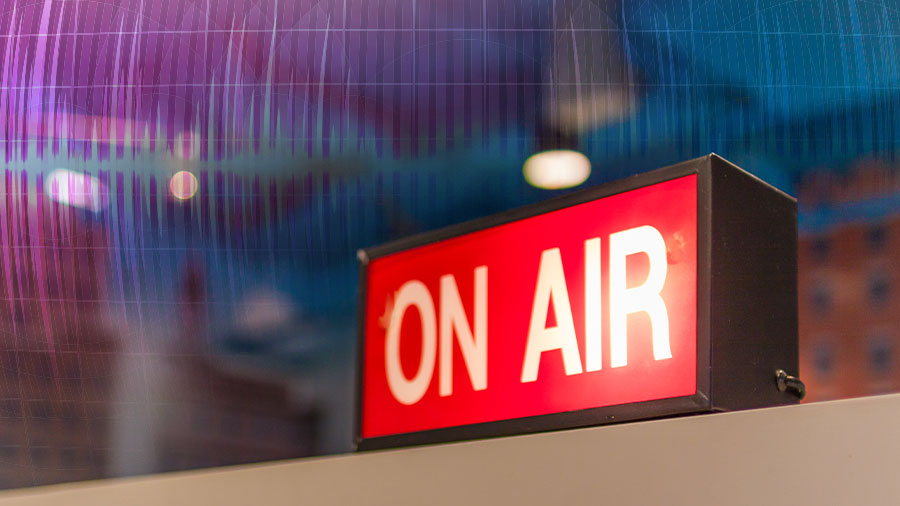 Despite predictions of its demise, beginning with the introduction of television in the 1950s, radio has adapted and persevered. It continues to serve a larger audience than newspapers, magazines, television and the Internet. But the continued success of network operators depends heavily on their ability to cut operational costs and evolve their networks to meet the expanding needs of listeners while fending off competitive threats.
One cost-saving proposition that more and more radio networks are investigating is the adoption of a next-generation distribution, content management and monitoring solution that enables operators to increase the performance of their audio distribution processes while eliminating costs, largely through the centralization and automation of tasks and procedures currently being executed manually. Automation through software-defined centralized management also offers improvements in reliability and efficiency by eliminating errors and other shortcomings typically associated with manual systems.
"Unfortunately, traditional radio distribution equipment was not designed to keep pace with market demands or accommodate the cost-efficiency requirements of today's network operators."
Unfortunately, traditional radio distribution equipment was not designed to keep pace with market demands or accommodate the cost-efficiency requirements of today's network operators. Much of today's installed base is incapable of adapting to new operating models or of taking advantage of emerging technologies, such as the Internet, as a feasible transportation medium. For example, the need for networks to now manage more prerecorded content than ever before is exasperated by current technology's lack of an efficient mechanism for managing and distributing that content to stations or affiliates using simple and easily controlled Web interfaces. Similarly, most existing equipment does not support live streaming accompanied by synchronized metadata, another top requirement of network operators.
The widening technology gap that exists between traditional radio distribution solutions and the requirements of network operators has created the need for a next-generation solution that is capable of addressing all of the shortcomings of existing technology, as well as providing networks with a futureproof platform that can easily incorporate new technologies and operational models without requiring wholesale updates.
A state-of-the-art audio distribution solution, exemplified by ATX Networks' XDS Platform, possesses capabilities and attributes that are essential to enabling network operators to revitalize the way they currently distribute, manage and monitor audio and data content. Those capabilities include portability, modularity, openness, centralized content management, health reporting, interoperability and the ability to incorporate new technologies as they become available, enabling network operators to futureproof their operations.
ATX's recently published white paper Revolutionizing Audio Distribution, Management and Monitoring delves into each of these attributes more deeply. The document provides an overview of some of the problems associated with outdated and inefficient technology solutions that are currently plaguing radio networks in all regions. It also examines several key business and technology trends, such as the future role of the Internet in audio distribution, that are impacting today's radio industry.
Key to the continued survival of radio is the adoption of a new breed of audio distribution technology that reduces costs and increases performance through automation and the integration of advance capabilities that enable network operators to seize the benefits of software-defined tools and Internet-based transport. The portability, modularity and openness of next-generation solutions provide network operators, including some of the world's largest (See how NPR is revitalizing its nationwide broadcast network with ATX's XDS solution), with the building blocks to extend the Golden Age of radio for generations to come.