Webinar Replay: Reducing Cost and Complexity of Broadband-Enabling Rural Communities
Webinar Replay:
Reducing Cost and Complexity of Broadband-Enabling Rural Communities

The incentives for extending broadband services to rural communities have never been more compelling. In addition to tens of billions of dollars in public financing being made available over the next few years to broadband-enable unserved or underserved communities, cable operators and other service providers now recognize that remotely located homes and businesses represent new opportunities to expand their service footprints.
But cashing in on these opportunities will require a new generation of optical transport equipment that empowers service providers to extend their networks to greater distances, and to do so more cost-efficiently than was possible in the past. Participating in the Rural Digital Opportunity Fund (RDOF) initiative or the dozens of other publicly-funded broadband projects expected over the next few years will also require broadband service providers to move quickly to keep up with competitors and secure increasingly scarce technical talent and construction resources.
The ATX webinar, Reducing the Cost & Complexity of Bringing Broadband to Rural Communities, will take attendees through all of the incentives and opportunities presented by the recent explosion in public funding targeted at obliterating the Digital Divide between urban and rural communities. The webcast, featuring ATX VP of Access Network Products Brad Nikkari, will also detail how ATX's recently enhanced Long-Reach Digital Optical Transport Solution can help you overcome historical obstacles to extending profitable broadband services to remote regions.
During the 45-minute webinar you will learn:

The extent and scope of publicly funded broadband expansion initiatives

Why shrinking the Digital Divide is crucial to economic and educational opportunity

About the competitive risks associated with not keeping pace with multi-gigabit broadband services
How an agile and integrated digital optical transport solution can reduce the cost and complexity of long-reach optical networks
Meet your presenters: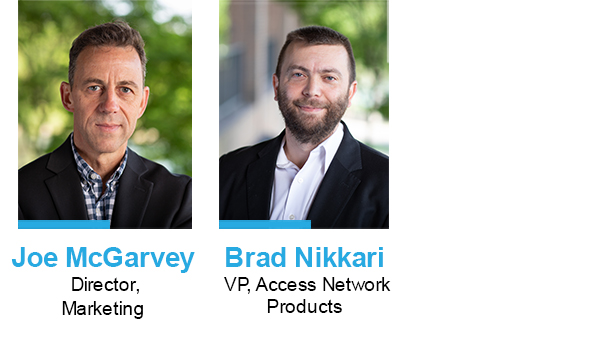 Subscribe to the watch the webinar replay

Opt-in to receive updates from ATX and watch the webinar: